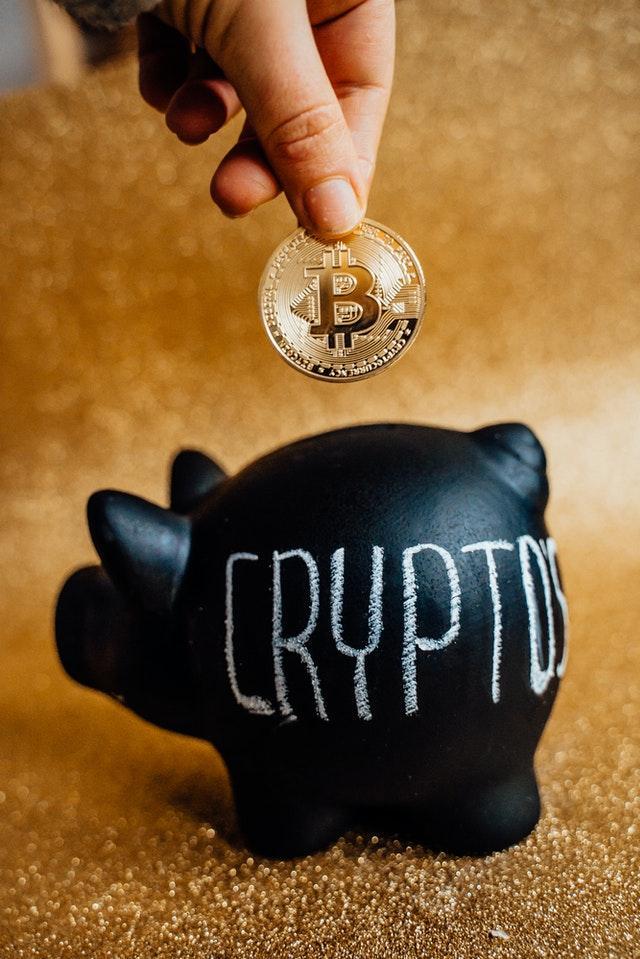 Making a firm choice to invest in a Bitcoin IRA is one of many daunting decisions. While many investors are taking the risk (all investments are risky), a downside to the option is that these can be volatile, so there's an extra gamble if these abruptly plummet. Read here for guidance on whether you should invest.
But with the decision in line, the next choice is determining with whom to open the account, a custodial host to assist with your self-directed IRA and help guide you with trading cryptocurrency. The provider needs to offer account types, cryptocurrencies, and exchanges to align with your strategy.
Ensure to compare companies' fees, since these accumulate and can infringe on your returns over time. Bitcoin IRA is a highly visible firm in the industry and is so because it was the first of its kind and claims to be the largest in the field with more than 50,000 account holders and varied cryptocurrencies.
It requires investors to call for pricing but indicates a one-time fee depending on the initial investment along with security and custodial fees. The company is merely one of a handful of choices, depending on your particular investing needs.
Bitcoin IRA Investing
Self-directed individual retirement accounts provide investors the opportunity to invest in alternative assets, including physical property like real estate, cryptos, precious metals, all of which conventional IRAs exclude.
These allow you to break away from simply having paper, like stocks, mutual funds, bonds, etc., in your portfolio for greater diversity. Options like Bitcoin in a retirement portfolio have the potential to enhance investment returns, but in the same breath, these add increased risk.
Functionality Of The Bitcoin IRA
As a rule, the Bitcoin IRA functions similarly to a regular IRA, but your investment is going into cryptocurrency as opposed to a standard option like stock shares. You have a chance to choose either a traditional or a Roth with your self-directed Bitcoin IRA and take advantage of the tax benefits associated with those. Learn pros and cons of this type of investment at https://www.goodreturns.in/classroom/pros-and-cons-of-investing-in-bitcoin-advantages-and-disadvantages-of-bitcoin-cryptocurrency-1209500.html.
The annual contribution limitations are equivalent to $6,000 per year or $7000 for those over 50 in the year 2021. For self-employed individuals or those who own small businesses have the option for Simple IRAs or SEP as well as 401k (solo). You'll find much higher contribution limitations with these. Regular IRA funds can be rolled over into a self-directed account. You'll find several key differences in how a Bitcoin IRA works. Let's look.
–  Custodial Services
A custodial provider will hold the account, be responsible for its security, and ensure that all IRS and governmental regulations are met. It's your responsibility to find a reputable, trustworthy company knowledgeable in the guidelines and offer the optimum in safety and security.
–  Exchange
Cryptocurrency trades that you make are managed by a "crypto exchange" referenced as a "digital currency exchange," reminiscent of how the stock exchange works. This is where investors actively trade virtual currency, and you can buy any kind of cryptos, including Bitcoin or Ethereum.
–   Safe And Secure Storage
A secure storage solution is provided by most of the custodial services in an effort to protect the investments from theft after purchase.
In general, self-directed account providers will offer these three conveniences or varied options. For instance, A specific Bitcoin IRA firm could potentially work in conjunction with a certain exchange, or they might very well allow investors to trade with a third-party exchange of their choice. Make sure you work with a provider with whom you have a choice.
–  Fees
It's critical to pay attention to the exact costs attached to your cryptocurrency investment account. Unlike regular IRAs, with which you typically invest with no type of charges, all providers who offer self-directed IRAs come with fees attached. You will need to prepare to pay to set up the account and to trade using the platform. There will also typically be charges for account management.
Final Thought
The suggestion is always to diversify your retirement portfolio to "hedge" against the possibility of shaky inflation. The thing with investing using a self-directed IRA is you might need an additional retirement account than merely a Bitcoin IRA.
Many people don't want a complex retirement portfolio, but your Bitcoin account can't facilitate stocks, bonds, mutual funds – paper assets. These are dependent on the market and might not be incredibly stable, since the market has proven quite tumultuous over the last 20 years. Still, there's that layer of depth that is almost mandatory in a strategy.
For individuals coming close to retirement age, companies offering self-directed accounts, like Bitcoin IRA, might dissuade a conversion due to the volatility associated with cryptocurrencies. The option is not necessarily a prudent one. If you start early and develop diversity, you have the fortune of hedging losses you might experience in one investment against the stability or, better yet, perhaps increases being seen with another.
A priority when attempting to decide where you might want to put your money is to research. That would include bitcoin, another cryptocurrency, gold, or any type of investment opportunity to develop a complete understanding of the different commodities. You might need to speak with an advisor to better grasp the differences and what you should consider for a retirement portfolio.
If you opt towards self-directed accounts, it's critical to do due diligence when searching for the ideal bitcoin company to partner with, including options like Bitcoin IRA. There are a handful of other companies on the market to choose from as well, but it can be relatively easy to get scammed if you don't put in the time and effort searching for a reputable, trusted, and experienced option.
The idea is to make sure whomever you choose offers the services you prefer. That includes exchange options, providing competitive fees, and help in guiding you successfully towards a healthy investment portfolio. In this way, you can ultimately reach the retirement goals you have set for yourself.