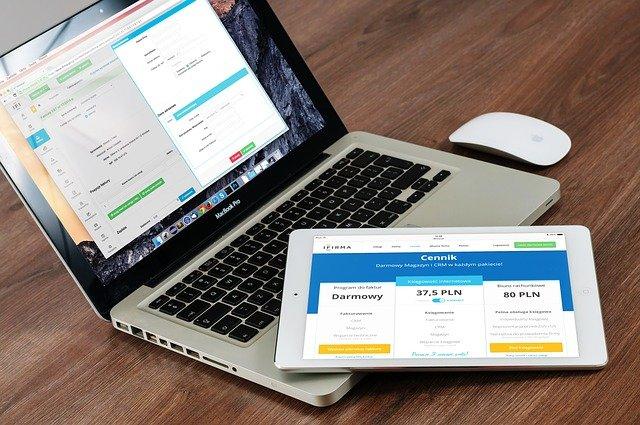 Getting the right software for day-to-day tasks can greatly benefit your firm regarding running your business. According to Forbes, having the right software can help boost productivity and performance in your business. A recent study indicates that, on average, business owners spend nearly 68% of their time handling daily tasks. Further, the study demonstrates that entrepreneurs take only 32% of their time tackling long-term objectives, strategic planning, and other activities that boost business growth.
Below are softwares that can be of great benefit to your business.
1. MailChimp
MailChimp is an email marketing software tool that offers small businesses landing pages, postcards, and websites. You may select either paid or free email marketing plans with this software. The free email marketing plan renders it simple for entrepreneurs new to email marketing to kick-start their email marketing journey. The software provides pre-designed email templates, signup forms, basic customization, audience segmentation, and opt-in popups.
Additionally, you have access to a mobile app that allows you to view campaign performance and send emails to clients with a few clicks. Furthermore, MailChimp offers drag-and-drop templates that allow you to design professional, high-quality branded emails. Therefore, your business can greatly benefit from MailChimp marketing software's free email marketing plan.
2. Customer Relationship Management Software
CRM software can offer useful insight regarding your relationship with clients, helping foster business development and growth. CRM software analyses how your employees interact with potential and existing clients and recommend how to improve the relationship. Firms like Zoho offer users an easy-to-use interface and displays data in an understandable way to enable you to get insight and retain your customer base. CRM's capability to pinpoint useful data trends within several interaction channels can benefit your business and enhance your business operations. Ultimately, the more you understand your clients' interactions with your business, the better you're likely to enhance such interactions, thus attracting and retaining your client base.
3. Google Docs
Google Docs is web-based word processing software that offers editing and styling tools to assist you in formatting text. It provides you with hundreds of fonts, templates, and images. Additionally, Google Docs allows collaboration among workmates.
Because the document is kept in the cloud, the one who creates it can share the link to the document for amending by colleagues. In addition, Google Docs saves you and your employees the trouble of saving a document each time it's edited. The software saves the file automatically and at regular intervals, meaning even when the internet disconnects, employees can still find their amendments.
4. Communication Software
Seamless communication, both within your firm and outside towards clients, is crucial for the success of your business. It is vital to identify and leverage efficient workflow software to optimize your company's communication process. Certain software, including Slack, RFP360, and Zoom, will aid your employees in communicating and collaborating seamlessly on all projects. Additionally, this software enables your firm to engage with clients and employees irrespective of where they are located at a given time. Ultimately, having the right communication software tools can go a long way in enhancing communication with potential and existing customers, leading to business growth.
5. Payment Processing Software
Using payment transaction software to automate and streamline your company's payment processing can greatly benefit your business. This is because payment transaction software will make your firm's billing process seamless and user-friendly. If your business offers subscription-based services, payment processing software is a must! Automated monthly invoicing and payments can largely minimize employees' workload concerning billing. Additionally, payment transaction software renders your firm's refunding process seamless and assists in keeping a detailed record of all payment transactions. Ultimately, seamless and secure payment processing software can positively impact customer relations with your business. In turn, this helps you retain your customer base, attract new ones, and promote business growth.
Concluding Remarks
Currently, the progress in technology has led to the development of software that can greatly benefit your business. With cloud-computing technology, you can access hundreds of software with free plans to help your small business develop and grow. These software tools include payment processing software, communication software, customer relationship management software, and marketing software like MailChimp. Ultimately, using these and other software will greatly benefit your business and help it grow.