Do you want to know how to change your voice when gaming in real-time?
Making elaborate jokes or trolling your friends while playing online games can make your gaming experience more fascinating and courageous.
Considering this, we've decided to introduce you to the most reliable and effective voice changer that can change your voice in real-time.
Let us begin it.
Part 1: Change Your Voice in Real-Time Using Best Voice Changer – iMyFone MagicMic
iMyFone MagicMic is one of the best real-time voice changer softwares that is perfect for transforming your voice into anyone else.
It is easy to use, and its interface is nothing less than user-friendly. You can use it for multiple programs like WOW, CF, CSGO, Fortnite, Zoom and more. It is compatible with all live streams, chats, games, and apps. It is the best real-time voice changer software and comes with a lot of qualitative services.
Features of MagicMic Voice Changer:
It can be used on many platforms like Fortnite, PUBG, Discord, WOW, Streamlabs, Xsplit and Twitch, Skype, Zoom, etc.

You can use a long list of voice effects like Devil, Alien, Robot, etc, that can make your voices sound interesting.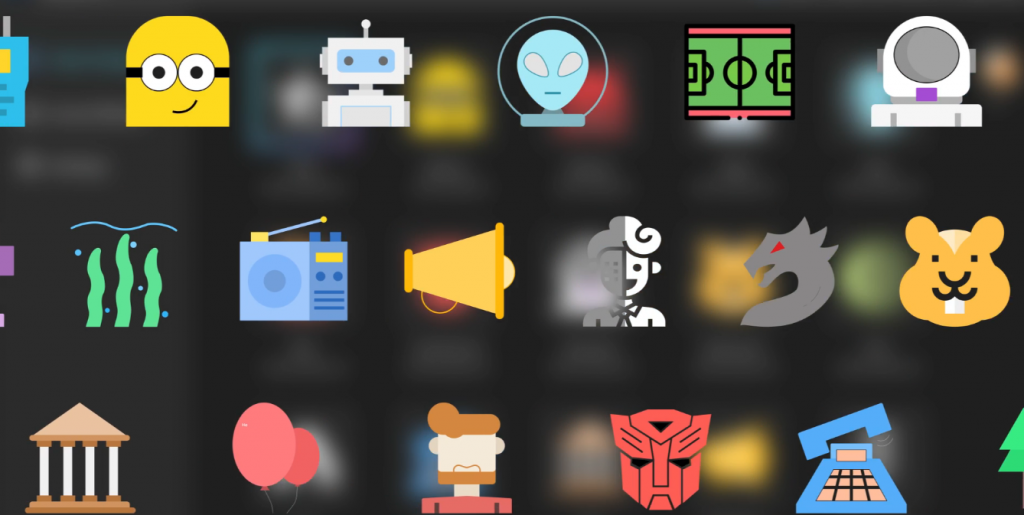 Apart from scintillating voice features, you'll also get 200+sound effects to use on games, chats and live streams from
Its Voice Filter Random Select Dice helps you choose a random and interesting voice filter.
It allows you to create your customized voice as you want using its Voice Studio feature.
You can also import your local sound effects files to MagicMic and play them in real-time when gaming or chatting.
Advantages of MagicMic Voice Changer:
It enables you to alter voice with high-quality output.
It is easy to navigate with crystal clear instructions.
MagicMic offers a free version for you to try it out without any cost. And there are various free voices available everyday.
You can acquire iMyFone MagicMic's premium version at pretty affordable with advanced and professional features. Only $3.3 for month!
It supports Windows and Mac.
FAQs About MagicMic Voice Changer:
What's the difference between the full version and the free version?
The difference is that you can enjoy all voices and features in the full version while there are only limited voices and sounds in the free version.
How to register for MagicMic?
You can click the user icon in the upper right corner of MagicMic interface, and a login panel will popup for registration. Then log in with your licensed email and license code.
Is MagicMic voice changer safe to use?
Yes. MagicMic voice changer pays huge attention to your system's security. It is 100% virus-free on your computer. So you can use the software safely.
Part 2: Steps to Change Your Voice in Real-Time Using iMyFone MagicMic
MagicMic is pretty monumental software when it comes to changing your voice in real-time. Whether playing online games or using online streaming platforms, MagicMic allows you to change your voice effortlessly.
It doesn't ask you to perform several tasks to get your job. Instead, you only need to follow some simple instructions to put all the things in order.
Here's the brief step-by-step guide to change your voice in real-time using iMyFone MagicMic.
Step 1: Launch iMyFone MagicMic
First of all, you'll need to launch MagicMic after downloading it from its official site. You need to ensure the version you're downloading is the latest to acquire all the available functions.
Step 2: Set the input and output.
Now, you'll need to set your headphone as output device and microphone as an input device.
Step 3: Select your voice effect.
In this phase, you can select any voice effect you want. After selecting it, you can speak in the microphone. Your voice will sound like the voice effect you've added previously.
Step 4: Apply sound effects on your programs.
Navigate to the "Sound Effects" tab and select the sound effect you want from there and then use it on your favorite programs like Fortnite, Discord,PUBG and more.
Conclusion
Sounding like a ghost or Darth Vader can make your conversation more exciting and enormous. You'll find many worthy voice-changing options to troll your friends in MagicMic voice changer.
Without undermining all the tools, iMyFone MagicMic stands as the best software that changes your voice in real-time. Besides offering extraordinary services to its users, iMyFone MagicMic contains a pretty manageable user interface.