Are you looking to learn the ins and outs of business accounting and taxation (BAT) in India? With so many courses out there, it can be hard to decide which one is the best for you. Therefore, we've researched for you and put together a list of the 10 best BAT courses in India. From online classes to in-person classes, there's something for everyone on this list. Take a look to find the right course for you and get started on your journey to becoming a BAT expert!
Henry Harvin is one of the most reputable BAT course institutes in India. By enrolling in Henry Harvin's BAT course you'll get access to recorded videos, games, projects, case studies, internship opportunities, 100% placement support, and complimentary modules.
Duration:
172 Hours
Fees:
INR 34500
EduPristine offers a PGP BAT course in India which is composed of 9 modules. This course consists of 9 modules and is open to all students who have completed a B.Com/BBI/BAF graduation.
Duration:
5-months
APG Learning is a well-known institute in Pune, which provides both offline and online BAT courses in India. Commerce graduates/postgraduates are eligible to join the BAT course in India and non-commerce students need to have a minimum of one year of experience.
Duration:
3-months
Fees:
INR 33900+GST
Institute of Professional Accountants (IPA) [Govt. regd.]
The Institute of Professional Accountants is offering a BAT Course in Delhi that is available to anyone who is a graduate or postgraduate, anyone who has finished 12th grade, employed people, and anybody aged between 18 and 30.
Duration 
1 hour of daily training

2 hours of alternate days training

6 hours of weekend training.

National Institute of Management and Business Studies [NIMB]
NIMB is a well-known institution that provides professional and career-oriented programs in Accounting Finance and Taxation Banking. NIMB provides BAT courses in India both virtually and in person.
Duration:
6-months

City Commerce Academy (CCA)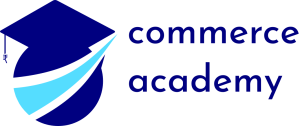 CCA offers a BAT course in Delhi which covers the basics of Business Accounting and Taxation. The video classes are in the Hindi language.
Duration:
40-50 days
Fees:
INR 10800

Laqshya Institute of Skills Training

Laqshya Institute of Skills Training offers a BAT Course in Mumbai. The Accounting and Taxation course by Laqshya Institute is a 100% practical online and classroom training course.
Offline BAT course in Mumbai is available in Mira Road, Borivali, Andheri, Dadar, Churchgate, Thane, and Chembur.
Finprov is a Kerala-based institute that provides the BAT course in India through a hybrid learning system.
Their BAT course is a two-level course intended for any graduates or postgraduates wishing to pursue a career in finance and accounting. The course is conducted in two languages: English and Malayalam.
Duration
6-months
Fees:
INR 40000
National Institute of Financial Markets (NIFM)
NIFM offers a BAT Course in Bangalore, India. The diploma course covers the basics to advance the level of training in accounting and taxation. It's 80% practical and 20% theoretical courses designed by industry experts. 
Duration
6-months.
Fees:
INR 45000+GST

Swayam is a hub of online education introduced by the Government of India to provide free online training to all learners. Swayam's BAT course in India is a self-paced course with a duration of 16 weeks. Dr. Rajendra Prasad, the professor of this course, will guide you through the theoretical to practical aspects of Financial Accounting. Swayam's BAT course is a 100% online course that you can learn from anywhere in India. The BAT course in India by Swayam covers topics such as Accounting Principles, Depreciation, Subsidiary Books, and more.
Fees
Free
Conclusion
Business Accounting and Taxation is a highly sought-after program with a myriad of prospects. Therefore, selecting the best BAT Course in India for you is critical to commence this journey. We hope that our list of the top 10 Business Accounting and Taxation- BAT courses in India will be of assistance to you in making the right decision. Happy learning!
FAQ's
Q.1 What is the eligibility to enroll in a BAT course in India?
Ans. Most institutes prefer students with a commerce background or 1-2 years of professional experience in the relevant field. However, 12th-pass students can also enroll in the institutes without eligible criteria.
Q.2 How much is the salary of an Accounting fresher?
Ans. The average pay of an Accounting fresher in India is somewhere between 2.1 LPA to 8 LPA.
Q.3 What are the job opportunities after completing a BAT course in India?
Ans. After completing the BAT course in India, the following are the job opportunities that you can grab:
Income Tax officer

Accountant

Tax policy analysis

Revenue Agent

Employment Tax specialist

Auditing Assistant

Accounting Manager

Budget Analyst

Assistant General Manager

Accounts Executive
Q.4 In which sector can I look for job opportunities after doing the BAT course in India?
Ans. Following are sectors that highly demand a BAT expert and you can look for job opportunities after completing BAT course in India:
Real estate

Finance

Banking

Insurance

Government
Q.5 Are Accounting and Taxation a good career choice in India?
Ans. Accounting and Taxation is definitely a good career choice in India as most big companies hire professionals to manage their Finance and Taxes. You can even get into the government sector with Business Accounting and Taxation skills.