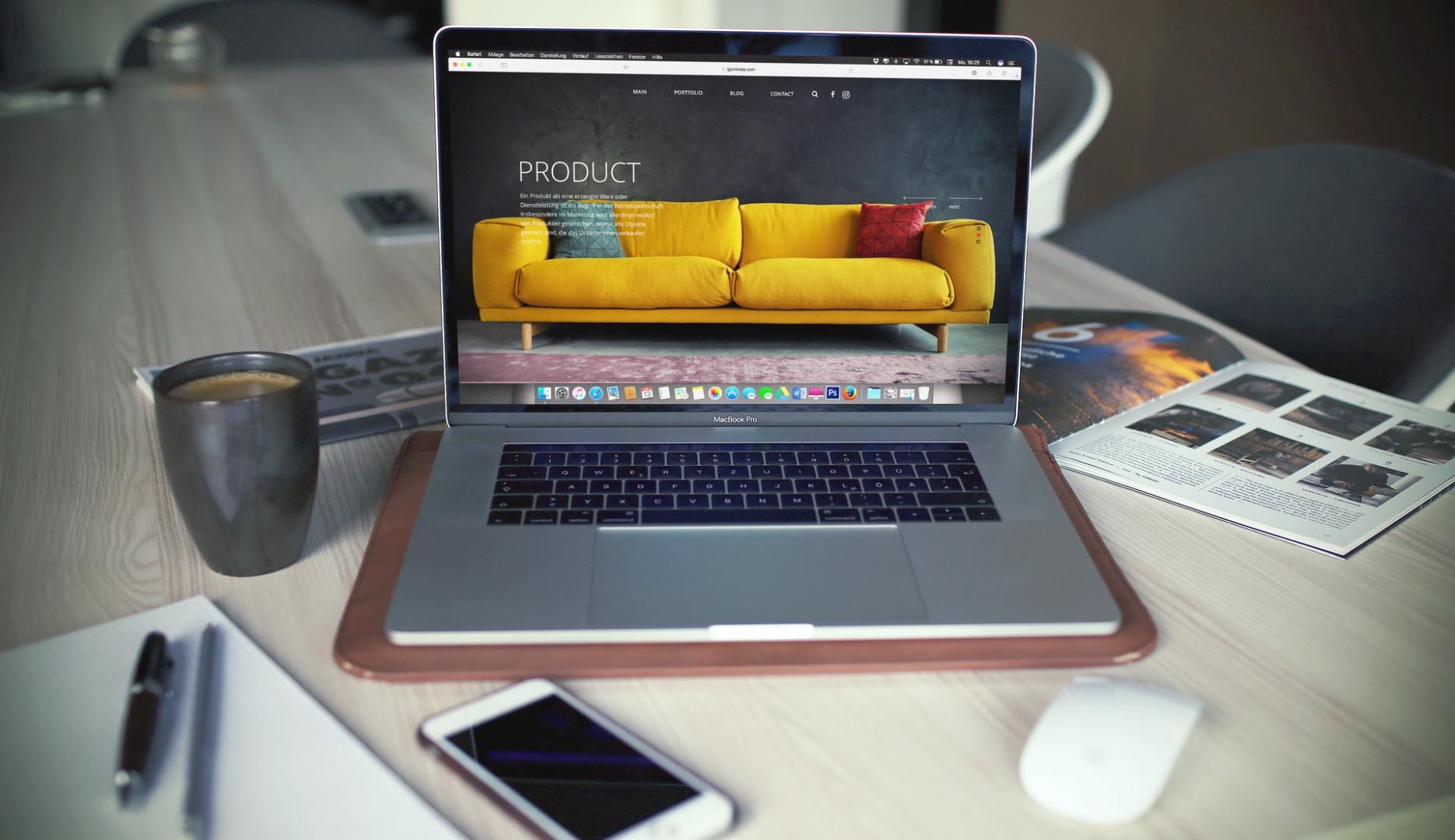 Local businesses owners are constantly trying to adapt to an increasingly digital, platform dominated media environment. With a UX forced small business website, business owners or online entrepreneurs can build a strong online presence, explain value propositions, earn more revenue and most importantly, boost brand recognition with a competitive edge.
But what are the essential elements of a website that can help a local business drive towards brand recognition and broadening its customer base?
Regardless of the type of business you own, there are five small business website essentials you must put into action to make a lasting impression on your potential leads and prospects- right after choosing a domain.
Let's dive into the list!
No-1: An easily navigated sitemap
When users search for something online, search engines like Google, Bing or Yahoo display the most relevant search results, using website crawlers to crawl, read, organise and index information all over the internet.
Now, while search engines make it so easy for you as a visitor to find information online, you probably wonder how your business information on your brand new website can be just as accessible to the Search Engine Result Page (SERP).
New websites usually have very few external links coming in, so search engine crawlers may or may not be able to find all of the pages on your site at all. On the other hand, if you plan a large ecommerce website with many pages, crawlers may just overlook most of the recently updated pages unless they have the metadata that suggests otherwise.
This is when sitemap comes to play.
A sitemap is a crucial part of a website from the point of view of design, search engine visibility, SEO and navigability. When it comes to business websites, a sitemap-navigation system works like a road map to all the different contents and information within each webpage. A sitemap allows all the valuable information about all areas of your web pages effortlessly.
As a visual representation of your website, the sitemap also helps users find all the business information in one go assuring a pleasant user's journey through your website without a roadblock- providing them exactly what they are looking for.
No-2: Highly-engaging content
Your local business is constantly competing against other websites for visitors. Unfortunately, even with a stunning website, some visitors might not be ready to engage with your brand or trust your business simply because of the lack of information or wholesome content your business site has to offer.
The only way to attract and retain visitors is to give them a reason to engage with your business in the first place is to provide them with a memorable website visit experience with a compelling set of stories about your brand with relevant, engaging, useful and shareable contents.
Content is one of the most powerful and dynamic online marketing tools with various categories, including blogs, videos, infographics, imagery, live streaming, podcasts, virtual reality experience and more!
And with a strategic content marketing strategy precedes the volume of quality organic traffic to your website and increases the level of engagement of your visitors, tenaciously- generating high-quality leads and providing invaluable information relevant to the business at every stage of the buying cycle.
For small businesses, relevant, engaging, well-versed and well-researched onsite blogs can be the most serviceable and shareable content type that can directly boost your brand awareness, knowledge about your services and more exposure to your business to the broader audience.
No-3: An obvious Call to Action (CTA)
Your business website is supposed to be a great credibility boosting tool that not only provides valuable information regarding your business, products and services; it also serves as a sales-boosting tool that allows smooth and immediate transitions between every step of the buyer's journey. If a visitor lands on your website, skims through your contents but doesn't know exactly what to do next or how to engage with your business- you are simply missing the point and losing potential leads along the way.
Calls-to-action CTA is an essential element in your website, which is considered to be the only determinant between a lead and a conversion. But surprisingly enough, despite being stable on business content and ad copy, the lack of strategic CTA placement is quite evident. According to SmallBizTrends, approximately 70% of the small businesses and startups don't have appropriate CTAs on their business websites.
Strategically placed CTA guides your visitors through the buying journey and motivates them to take real actions toward the checkout line. So whether your goal for visitors is to fill out a contact form or newsletter subscription, the rule of thumb is to reflect your site's content and place CTAs that strongly resonate with your products or services with a clear direction of completing the visitor's journey on your website.
Read the article: 10 Essential Components of a small business website
No-4: Easy-to-find contact information details
Putting on contact information on the list of business website essentials might just seem like stating the obvious. However, you will be surprised to see how many local business websites don't have an easy to find set of content details. Lack of accurate contact information ultimately affects business credibility, with a higher chance of search engines never pulling the sites up!
Sure, not every page visitor will reach out to your business.
However, having accessible contact details and a dedicated Contact Us page with a contact form essentially will give visitors to know more about your business, building trust and reliability. Contact details reestablish the legitimacy and authenticity of your business more than you realise.
A typical contact details information contains company phone number(s), email address and address of your physical location (if any). But a map of your physical location and social media account links, followed by a "lead generating" Contact Form, can give visitors a complete picture. Who knows, even just out of curiosity, they might visit the social links or check out the location map and be genuinely interested in your business!
No-5: Search Engine Optimisation (SEO) for local businesses
How many times do people look for local services online? You won't be surprised to know that nearly 50% of the total Google queries are local searches, with as much as 97% of the users looking for local businesses online. This means these users are potential leads to these businesses, and only the webpage with maximum visibility and UI will most likely turn each of these potential leads to conversions.
In other words, organic search with maximum SERP visibility is the most important factor for any business online- and over time, that's how powerful local SEO has become. From understanding the customer intent in granular detail to understanding key customer behaviours alleviated by hyperconnectivity- SEO can tell you exactly what your potential customers want from your business.
With a robust SEO strategy, you can have a great business website with maximum visibility, optimal user experience and better organic rankings on the first page of search engine results pages (SERPs) to help drive more organic leads to your premises with a possibility of higher conversion rates.
Final words
A professional website is not just a trivial endeavour for small businesses anymore — it's a fundamental tool and digital brochure that works as the most authentic online platform to introduce your business to the new customer base while expanding the market base. While it might seem like a challenge at first, but the right way of online marketing for small businesses can turn your small website into a powerful, revenue-generating hub with superior performance and maximum.