What Is A Client Portal?
It is one of the many segments of your site that is only accessible by the customers. A customer can only enter and have a personalized website experience with login and password, as the name suggests, it is a client portal. After accessing the website with your credentials, you can easily customize the profiles, your purchase history, have quick client support, access several site resources, and upload or download various files, etc.
But what makes a Good Client Portal?
First things first, you have to download a customer portal plugin in order to add customers to your WordPress Website. Even though there are several WordPress plugins out there, you should pick the one that syncs with your specific needs, so you better check out the specifications of the plugin you are switching to. Do you know what can be bad for you, your WordPress site, your time, and your budget? Well, of course, a bad plugin or a plugin that costs so high but has lesser usable specifications for your WordPress website. A bad WordPress Plugin can drastically affect your site and result in a bad user experience.
Pay attention to there below mentioned pointers to find an effective client portal:
1. Security Wise Strong Client Portal
A Portal that can provide various stages of security and authentication. The client must be made to feel that his/her personal information will be safe and secured in your client portal, well it should not just make the client feel that way but should also be security-wise strong and must have several levels of user authentication.
a) Single Sign-On;
b) IP Whitelists;
c) LDAP (LightWeight Directory Access Protocol);
d) HTTPS protocol;
e) SSL (secure sockets layer);
f) Password Expiration Policy;
2. Easy Integration
Make sure that your WordPress plugin does not cause any problems and is smoothly integrated with your WordPress website.
3. Permission-Oriented Controls
The personal and sensitive data of all your clients will be on your website client portal, allowing the portal access to minimum people and maximum security, like only allowing your genuine clients and yourself, of course. If your client portal has Permission-based controls then it will make sure that you can easily restrain certain people you would not like to allow access to and vice versa.
4. An Intuitive Interface
Well, the purpose of your client portal is to make your WordPress website more accessible and convenient for your clients. You keep a Client portal with an aim to improve the overall user experience of all your site visitors and clients. Also, even though you have added the client portal, you also go to make sure that your user interface is quite good and intuitive for your users to easily navigate through their needs.
5. User-Friendly Functionality
The Client portal should provide users with different user experience enhancing functionalities like customizing their profile, finding data under their need, edit their account, and easily place or revoke orders.
6. Scalability And Adaptability
Go for a competitive Client Portal that can easily keep up and adapt to the fluctuations in your website growth, especially the increase in your site traffic. As your clients and user base grow your client portal should simultaneously be able to handle a sudden increase in users and flowing site load.
7. Full Support
A reliable developer that allows extensive customer support should be your preferred Client portal plugin. Your Client Portal provider must be reliable and provide support throughout you keep the portal, including the Portal implementation and maintenance.
Benefits Of Using A Client Portal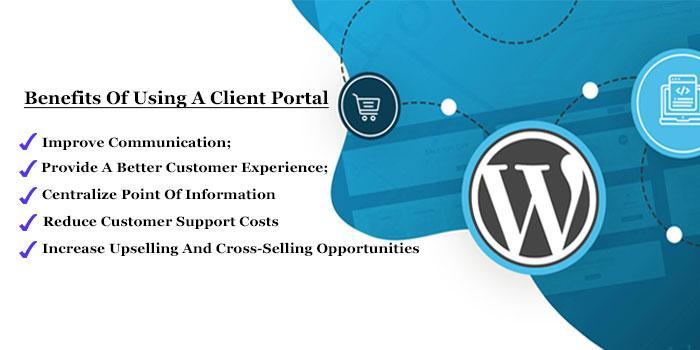 Allowing access to the client portal gives your clients a more convenient, personalized experience on your website. Setting up a client portal will provide you quite a few benefits.
Benefits of a WordPress client portal:
a) Improve Communication;
b) Provide A Better Customer Experience;
c) Centralize Point Of Information;
d) Reduce Customer Support Costs;
e) Increase Upselling And Cross-Selling Opportunities
8 best WordPress Plugin to secure WordPress Client Portal
1. MemberMouse
Using this portal, you and your clients can both upload files, irrespective of size and the type of file. You can also import your existing client base to MemberMouse without any issue. You can find custom homepages, Client Order History, Engagement statistics. It has several payment methods including MailChimp, PayPal, Stripe, etc.
2. Clinked
 Clinked is another wordpress speed optimization plugin, it is an incredibly secure plugin that easily lets you share files (irrespective of size or type), collaborate, and chat with your customers. It further enables the function to establish & manage deadlines, assign tasks, organize events & meetings, give out project updates (real-time), and even create a workspace for your clients.
3. Client Portal
Client Portal offers an extended plan of features & functionality for your WordPress website and for all the customers on it, it allows you to easily customize your site sections. Free updates, support, and one-on-one live setup, and on top of that it also allows you to keep your plugin even if you do not renew the subscription post expiry.
4. Learn Dash
LearnDash is a client portal plugin that is mainly used by educators/teachers/students for its education-oriented interface. Even though its focus on educating customers doesn't mean that it is a bad deal for some valuable training and content resources that you might want to offer to your clients. It is a great plugin for your business needs like selling online courses, setting up engagement triggers, drip-feed content, and several other education-related stuff. It further allows you to add Zapier, WooCommerce, and Stripe, etc.
5. Suit Dash
It is a powerhouse plugin, comes with client portal advance features, it has CRM, online payment methods, invoice generation, project management, and live chat features to help you assist your clients to the maximum smoothness. The data with SuiteDash is completely encrypted and you do not have to copy to do duplicate entries because the data you put in is shared to all the components it has. It provides flexible plans starting from $9/month, comes with 5 projects, 5 members, 10 clients, and storage of 1GB.
6. Simple Membership
Did someone ask for a free plugin? Well, Simple Membership is here for you. It is a plugin available for free, it helps in creating a client portal that is secured for all your website customers. It further allows its users with an unlimited number of membership forms, including paid memberships as well. It uses payment gateways like Stripe, PayPal, and Braintree. SimpleMembership has an editor that can help you to add a forum, pages, and new posts/feed to your customer portal. It allows private browsing as well alongside generating content/data restrictions.
7. WP-Client
Using WP-Client, you can easily customize the code. You can also customize layouts, designs, colors, and create templates.
With WP-Client, you can enable or disable functions and control permissions. It also allows you to create estimates & invoices that clients can view online and pay, it helps you to assign every individual client with a client manager, create & organize a record room of messages, and also allow customers to download and upload files through the portal.
8. Client Dash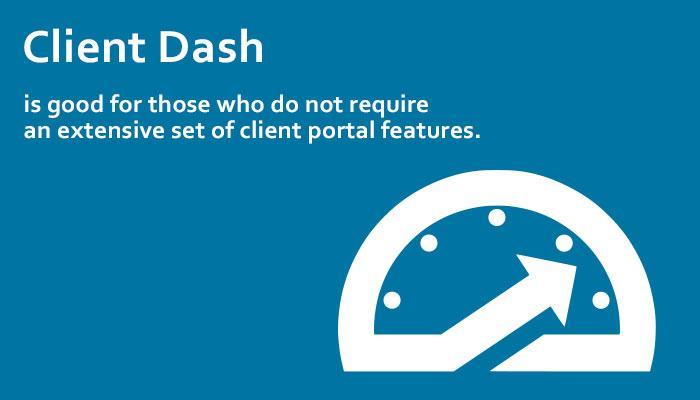 Client Dash is good for those who do not require an extensive set of client portal features. Client Dash is a beginner-level plugin that offers limited features only, eventually making your user interface simple & easy to use.
Its simplicity doesn't mean you can not customize your website's dashboard to fit your site requirements. WordPress dashboard widgets can be easily added or removed, and even rearranged. Above all, Client Dash is free for everyone.
Author's Bio:
Name: Anuj Sharma
Email Id: Anujshar1998@gmail.com
Social Media: Facebook, Instagram, Linkedin
Hi, my name is Anuj, and I am a content writer. I am working in a leading wordpress speed optimization agency. I am creating many articles on WordPress, Information technology, Website Designing, Search Engine Optimization, social media, etc.